Day 1
At 5 o'clock I meet her at the airport and we going to Dilijan.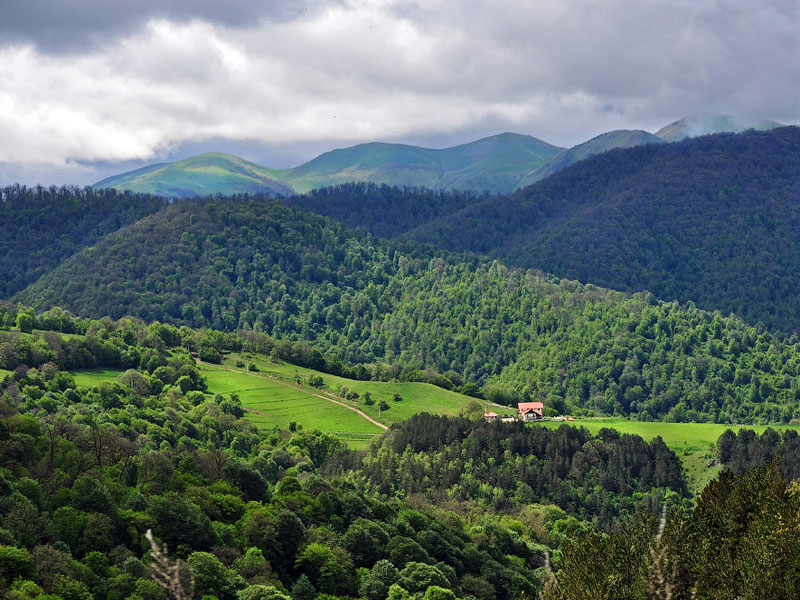 10:00 we reach Dilijan and accommodated in our hotel room.
11:00 We eat at the hotel and take some food with us when we leave the hotel.
12:00 We visit Haghartsin Monastery and I tell her about Haghartsin Monastery.
13:00 We are going to Parz Lich. We sit on the bank of the lake and eat some food.
15:00 We are going to Dilijan National Park.
17:00 We in our hotel to relax.
20:00 We eating and going to the forest. We light a fire and talk while sitting next to it.
22:00 We return to the hotel for sleep.
Day 2
07:00 We gather and go to Lake Sevan.
10:00 We have reached Lake Sevan and are entering Hayravank Church. Then we enter a small local restaurant and eat Ishkhan fish.
12:00 We are going to Yerevan․
13:00 We are in the Yerevan․ We going to my home for relax.
15:00 We going to the center of Yerevan. We walking and doing beutiful pictures for memories. We going to many parks and museums.
20:00 We going to Republic square to watch singing and dancing fountains.
23:00 We are at home.
Day 3
09:00 We have breakfast and go to the airport.
My friend is very happy, and she likes Armenia. She says that next year in summer she will come back for weeks to see Armenia more.